Our Members
Below are members of our roundtable. As you can see, they come from a wide range of business categories and backgrounds. The synergy in the group is amazing and the life/business experiences of each members significantly add to the power of our networking roundtable. 
Our built-in Leads form will automatically send business leads to ABR members. We work as each other's marketing team and bring in tens of thousands of dollars of business to the members every year. Great ROI!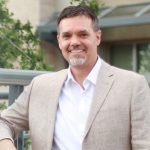 Member Name: Scott Alvord
Business Name: Advanced Development Concepts, LLC
Business Category: Business Coaching/Consulting, Strategic Planning, Business Startups, Target Avatar Marketing
Phone: (916) 782-4272
Website:
www.ADCBiz.com
Description: ADC's tagline is "Helping Businesses Thrive!" Services include:
Business Consulting, Coaching, Training
Hacker-proof Business Strategies
Target Avatar Marketing
Process Improvement
Strategic Planning
Business Startups
Stagnation Breakthrough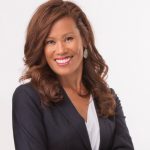 Member Name: Cindi Taylor
Business Name: Big Valley Mortgage
Business Category: Lender, Home Loans, Mortgage Loans, Refinancing
Phone: (916) 390-1349
Email: CDTaylor@APMortgage.com
Website:
www.BigValleyMortgage.com/officers/cindi-taylor/
Description: Big Valley Mortgage is one of the fastest-growing, full-service mortgage bankers serving our local communities. We are passionately committed to serving our clients by delivering honesty, integrity, and excellence in all facets of our business. We are honored to have earned the reputation of going "beyond the call of duty" to take care of each and every client, addressing their unique needs and concerns.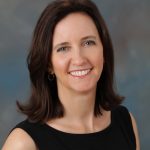 Member Name: Rebekah Richards
Business Name: Jucebox Local Marketing Partners
Business Category: Digital Marketing
Phone: (916) 415-8625
Website: JuceBoxLocalMarketingPartners.com
Description: Digital Marketing including web design, social media, PPC, and SEO. Our mission is to empower local business owners to utilize the most effective digital marketing strategies to attract more clients.
We aim to be your one-stop-shop for personalized and strategic online marketing that fits your goals and budget.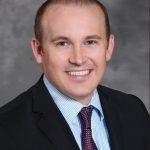 Member Name: Mike Eldred
Business Name:  State Farm 
Business Category: Personal Insurance including Homeowners Insurance, Auto Insurance, Renters Insurance, Disability, Boat, RV & Motorcycle Insurance.
Phone: (916) 786-4848
Website:
www.WorryFreeTomorrow.com
Description: This boutique agency provides personal insurance lines (and more) for families throughout California. Services include auto, homeowners, renters, disability, boat, RV & motorcycle insurance. Mike and his team are dedicated to helping people "plan today for a worry-free tomorrow". He is committed to providing an open, trusting and sincere relationship to help you manage risk and achieve both short and long-term financial goals.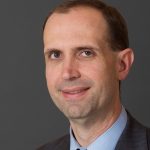 Member Name: Daniel Blum
Business Name: Mass Mutual Financial Group
Business Category: Financial Planning, Disability Insurance, Career Recruiting at Mass Mutual
Phone: (916) 878-3342
Website:
https://advisors.massmutual.com/daniel-blum
Description: Whether you're taking care of loved ones, a family business, a company, or a group of employees, you'll receive the same level of personalized attention. Not only offering quality insurance and financial planning services, Daniel recruits new advisors to help them start an exciting career.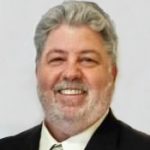 Member Name: Jerry Jozwiak
Business Name: Lighthouse Printing & Graphics
Business Category: Custom offset and digital printing, graphic design services, and promotional items.
Phone: (916) 844-6951
Website: www.LightHousePrinting4u.com
Description: We offer a full spectrum of quality offset and digital printing, graphic design services, and promotional items at competitive rates. We desire to establish trusted, long lasting customer relationships. Our commitment is to exceed your expectations by providing unparalleled customer service. Our focus is to always produce the best product for you, the client.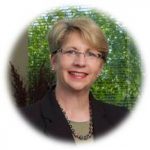 Member Name: Debra S. Petersen
Business Name: Petersen Law (Tax and Estate Planning Strategies)
Business Category: Estate Planning, Probate Services, Tax Controversy
Phone: (916) 939-3933
Website: www.PetersenLaw.net
Description: Debra works with her clients to develop estate plans that are unique to them and that carry out their goals and wishes. She explains your options and designs your plan around your goals. For those who need help with tax planning, past-due taxes, tax controversy work, probate or trust administration, she is caring, compassionate, and competent. With solid planning help, you can have peace of mind for generations to come.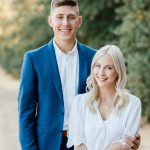 Member Name: Nick Toomey
Business Name: Keller Williams Realty
Business Category: REALTOR®, Real Estate Agent
Phone: (916) 626-9043
Website: www.ToomeySellSac.com
Description: Nick and Liz Toomey are third-generation Real Estate experts who have a passion for helping people. They feel buyers and sellers should be walked through the real estate process with confidence and assurance that their Realtor has their best interest in mind. Nick is has earned the 2018 Placer County Association of Realtors Master's Club Award, proving to be a well experienced, top producing agent in the real estate industry. Nick and Liz do not see the home buying and selling process as a transaction, they see it as a relationship. They empower their clients to have the knowledge and tools at their fingertips to help them feel secure and cared for. Growing up within the Greater Sacramento area, they have a keen awareness of the dynamics of all neighborhoods and cities. They believe this region is the best place to live, and they can't wait to help you find your home within it.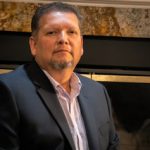 Member Name: Bobby Pena
Business Name: BPcubed, Inc.
Business Category: Public Relations/Communications
Phone: (916) 440-0980
Website: www.bp3.com
Description: Straightforward, Targeted, Bottom-Line Results...
Providing our clients with effective communication and outreach strategies that help them reach out to the media, public and private organizations, legislators and various demographic slices of today's public.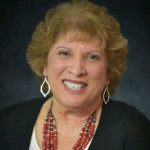 Member Name: Hilda Zuck
Business Name:  Premier Designs Jewelry
Business Category: High fashion jewelry, direct sales jewelry
Phone: (916) 870-0609
Website: www.SparklesByHilda.com
Description: Ready to take your style on an adventure? Have a special occasion coming up? Hilda can help you accessorize! She'll show you how to earn your faves free or even give you more information about what makes being a Premier Jeweler so amazing!
Member Name: Tim Carson
Business Name: Family Comfort Heating and Cooling
Business Category: HVAC, Air Conditioning Repair and Installation, Heating Repair and Installation, Ductless HVAC, Attic Insulation, Whole House Fans Installation and Repair, Indoor Air Quality, Light Commercial HVAC, Emergency Service
Phone: (916) 459-0405
Website: www.MyFamilyComfort.com
Description: Tim is known throughout the region for his family-operated HVAC company. Because he has a reputation of honesty and ethics when it comes to services that are not necessary, he is a regular referral when our friends need anything related to heating and cooling.  He is highly trusted.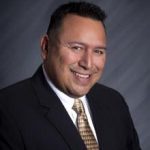 Member Name: Jack Duran
Business Name: Duran Law Office
Business Category: Legal Services, Attorney, Lawyer.
Phone: (916) 779-3316
Website: www.DuranLawOffice.com
Description: Your go-to firm for your business legal needs. With 17+ years of experience working with small to big businesses, no problem is too big or small for us to handle. From forming a business entity, drafting demand letters, reviewing contracts, to business transactions and complex litigation, we do it all. Free 30-minute consultation for prospective clients.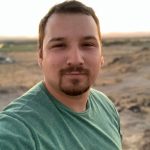 Member Name: James Longo
Business Name: James Longo and Associates
Business Category: Handyman, Construction Projects, Electrical, Plumbing, etc.
Phone: (916) 846-0772
Website:
Description: Handyman, Construction Projects, Electrical, Plumbing, etc.
Member Name: Allan Darte
Business Name: Smart Energy Broker
Business Category: Solar Energy, Solar Panels, Battery Backup Systems, Solar Consultant
Phone: (916) 462-2401
Website: www.SmartEnergy-Home.com
Description: Smart Energy is a solar brokerage firm with NO BROKERAGE FEES! We are partnered with the top solar brands/companies and can get a price few others can. Along with our team of solar-specific employees with the knowledge that came from the "big box stores," we can give an unbiased review of all the solar programs and get our client the best price. All this and more, under one roof. We are here to make sure your home is powered by clean and affordable energy, which will improve your home value and the environment at large!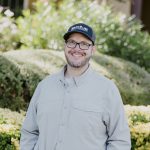 Member Name: Dustin Whitehead
Business Name: White Line Pest Management
Business Category: Residential pest control services and commercial pest control services.
Phone: Work: (916) 234-0318;   Cell: (916) 800-DUST (3878)
Website: www.WhiteLinePest.com
Description: Pest control management, rodent control services, bedbug remediation, bird control, wildlife removal services, commercial sanitation inspections, pest control management for schools (following healthy schools act).
Our built-in Leads form will automatically send business leads to ABR members. We work as each other's marketing team and bring in tens of thousands of dollars of business to the members every year. Great ROI!
Members Payment Area
This payment link/button takes you to the payment page. Check out the autopay feature near the bottom of that page.
We Meet at Old Town Pizza (
We're back in person starting July 7, 2021

)

Every Wednesday 11:30am to 1:00pm
(Except before Thanksgiving, week of Christmas & New Years)

However, until we're back in person, we're meeting virtually in Zoom. Guests can join us at noon at: www.ABRoundtable.com/zoom (don't click the link until it's time for the meeting)